Soft Jewel Case (Poly Jewel Case)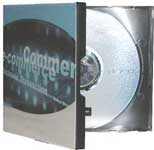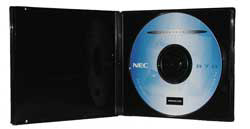 Front View
Inside View
The soft jewel case is ideal for packaging a single CD or DVD discs. This versatile case is the same dimensions of a standard jewel case, however it is much more durable. This is a good choice for projects that are being mailed or shipped long distances. There is room for the literature in the front of the case.
We custom print the outer cover (front, back, and spine are on the same sheet) with your supplied artwork. The cover inserts under a protective clear vinyl cover.
These cases are sturdy, made of the same flexible plastic as a DVD case.
Please contact us if we may be of any assistance(service@dvdreplication.com) or use the packaging estimate form for specific pricing information.
All orders are subject to our Standard Terms and Conditions.