Slim DVD Cases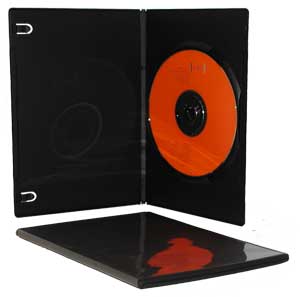 At half the thickness of a standard DVD case, these cases are perfect for mailing, multiple volume sets, or for projects requiring a "sleek and low profile" style case.
These cases have a clear overlay, to allow for the insertion of a printed cover.
Please contact us if we may be of any assistance(service@dvdreplication.com) or use the packaging estimate form for specific pricing information.
All orders are subject to our Standard Terms and Conditions.